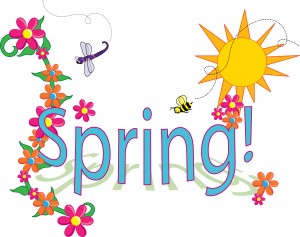 We've been getting some great frugal fashion tips from our readers for our Giveaway with
Becentsable
for our Spring Frugal Fashion series.
Janet - "I recently was able to get two nice tops and a great-fitting pair of Dockers pants at Kohl's for less than $9 by shopping the 75% off rack and using $10 Kohl's cash from previous sales shopping."
Sherry - "Buy a couple of inexpensive skirts with lots of colors in them and some inexpensive tank tops. You can mix and match these to make several casual summer outfits. Don't forget to add a fun necklace to complete the look."
Amy - "If I have a blouse or jacket with cool buttons that I'm getting rid of, I'll exchange them with plain buttons on a cardigan or another blouse and create a brand new look."
Thanks for the tips!
Giveaway:
Send us your tips, tricks, shopping trips, photos or questions and you will be entered to win a mystery giveaway! Email us at yourretailhelper@gmail.com to be entered to win. We will pick 3 lucky winners at the end of the month!
Ideas to submit:
Your retail shopping trips
How you get clothes for your family on a budget
How you reuse items to help you stretch your budget
Problems or questions
Good Luck!
Don't want to miss a single deal? Go here to get
Hot Deals
sent directly to your Inbox! Thanks for joining Your Retail Helper, part of the
Helping the Mommas
network.